Everyone knows that candy is full of calories, but these candies are full of...fiber... (I COULD NOT RESIST).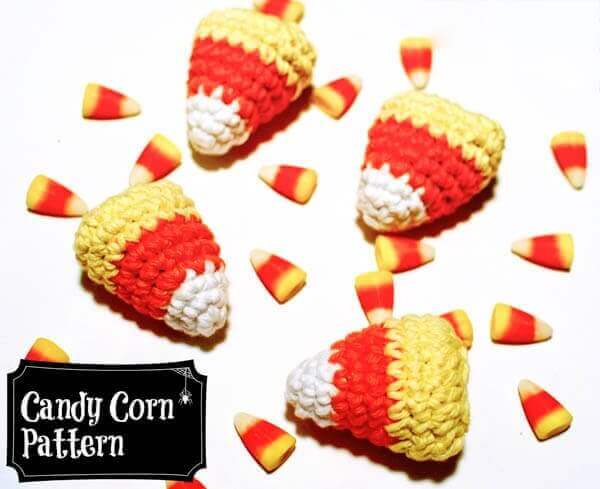 But really, these crocheted candy corns are so cute. I think it would look neat to have a little bowl filled with a handful of these just for fun. I can't crochet, but I know a few folks who do, and who would totally make these for their kids or dogs or me or whatever...how is it that I somehow always end up at the kids table with the dogs? Never grow up, never surrender :-)
CLICK HERE
to get to the pattern.. Thank you to Kara from
Petals to Picots
for sharing!